IEEE Young Professionals meet the IEEE Students from University of Shumen "Bishop Konstantin Preslavski"
2016-11-04 13:52:30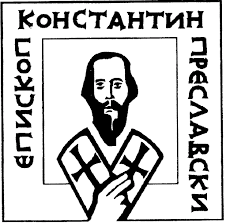 Dr. Yancho Todorov, Chair of the IEEE YP AG of Bulgaria has been invited as plenary speaker during the student's session of the International Conference "MATTEX-16" which will be held between 11 and 13 November, 2016 at Shumen University "Bishop Konstantin Preslavski".

On 11 November from 11a.m. Yancho and Rumiana Vasileva - Chair of the local IEEE Student Branch will talk to all participating students about the value of being an IEEE member, as well as they will the duscuss the future cooperation between the both IEEE local units within different IEEE programs and especially how to prepare the first joint STEP event.