Celebrating IEEE Day 2016 with seminar on "Intelligent Robots: What, if?"
2016-09-09 18:50:00

IEEE is the world's largest technical professional organization dedicated to advancing technology for the benefit of humanity. IEEE and its members inspire a global community to innovate for a better tomorrow through its highly cited publications, conferences, technology standards, and professional and educational activities. IEEE is the trusted "voice" for engineering, computing, and technology information around the globe.


IEEE Day: Celebrating the first time in history when engineers worldwide and IEEE members gathered to share their technical ideas in 1884. IEEE Day's theme is: "Leveraging Technology for a Better Tomorrow". While the world benefits from what's new, IEEE focuses on what's next.
IEEE Day 2016 is the 7th edition of the same and will be celebrated on 4th October 2016. Worldwide celebrations demonstrate the ways thousands of IEEE members in local communities join together to collaborate on ideas that leverage technology for a better tomorrow. We celebrate IEEE members!
The IEEE Young Professionals Affinity Group of Bulgaria is going to celebrate the IEEE Day 2016, with a meeting on Intelligent Robotics. Our special guest will be Svetlin Penkov from University of Edinburgh, who is going to talk about his latest achievements in the fields of robotics and artificial intelligence.
Overview of the talk:
"Intelligent robots: What, if ?" by Svetlin Penkov

Both artificial intelligence (AI) and robotics aim to develop autonomous agents capable of taking optimal decisions in various situations. In the first part of the presentation, I would like to provide an overview of the state of the art in artificial intelligence and robotics and discuss the main challenges that we face today in each of the fields.

In the second part of the presentation, I will introduce the framework of counterfactual reasoning which enables both robots and agents to learn grounded representations and better understand other agents present in the environment. The framework provides a fundamental basis for tackling problems from various domains as will be demonstrated by several studies, part of the research that we conduct at the Robust Autonomy & Decisions group at The University of Edinburgh.

The seminar will be held at JA SrartUP Hambar, Incubator Building (parterre), Sofia Tech Park from 18.30 on 4th October 2016.

Guidelines how to to reach the event spot can be found here

The event is open to all members of the Bulgarian IEEE community, as well as to students, professionals and non-members who are interested in sharing the values of the IEEE.
The attendence of the seminar is FREE of charge upon registration!
The seat space is limited, so reserve your seat quickly by clicking here
Stay connected with all of the great events by following your fellow members on Facebook, Twitter, Instagram, and YouTube.
---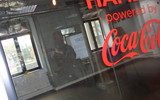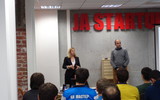 ---